We already have Laster, Turia, Gnaw Their Tongues or Verwoed, for instance, performing at this year's Roadburn, to illustrate the depth of the current Dutch black metal scene, but every time we kick a rock over here, yet another amazing band seems to crawl up from beneath the ground filled with bad intentions and armed with devastatingly dark music.
Such is the case with the mysterious Folteraar, a duo comprised of two prolific figures of the Dutch underground (Deathcircle, Hidden Dagger, Wroth, Sekte, Void Prayer…) who last year have put a rotting, stinking cherry on top of years of demos, splits and other small releses with the foul Vertellingen Van Een Donkere Eeuw.
A full length, semi-improvised lo fi beast that mixed filthy psychedelia and a no-bullshit punk attitude with the band's basic black metal nihilism, and we're sure more than a few cuts from it will be rubbed in our faces with zero finesse as the band stink up the Cul de Sac on Friday, April 21. Ugh!
José Carlos Santos, March 2017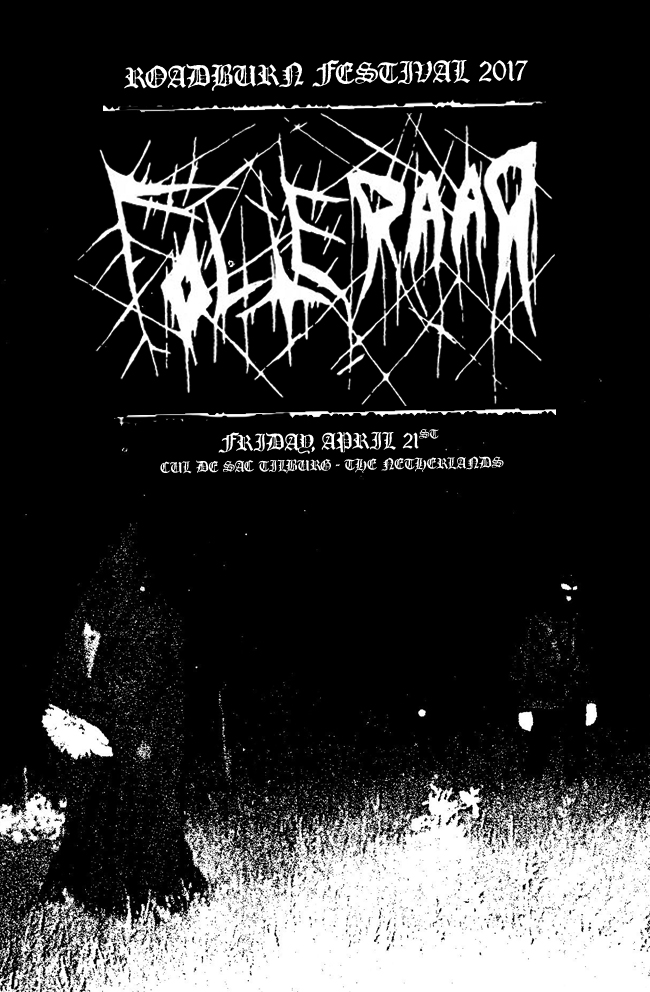 Tags: Cul de Sac, Folteraar, Roadburn, Roadburn 2017, Roadburn Festival, Roadburn Festival 2017, Vertellingen Van Een Donkere Eeuw
This entry was posted on Thursday, March 16th, 2017 at 12:46 pm and is filed under 2017, News . You can follow any responses to this entry through the RSS 2.0 feed. You can leave a response, or trackback from your own site.